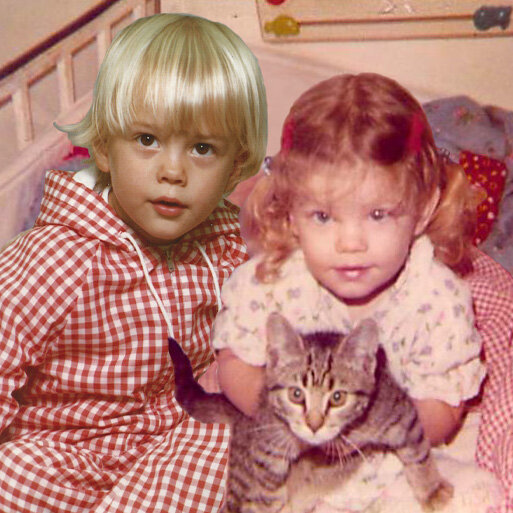 Musical artist Fergie and her husband Josh Duhmel are expecting this year.  Fergie announced via twitter that her family will soon to be expanding:
Josh & Me & BABY makes three!!!
She also posted a cute photoshopped picture of her and Josh together as young kids.   We are so happy for the couple.
Fergie is best known for being the female vocalist in the group Black Eyed Peas.  She has also had a very successful solo career that has proved the she a musical powerhouse in her own right.   You probably caught that live flash mob of that audience members did while she and her group performed live on Oprah.
Josh Duhamel has been part of the entertainment industry for years also.  I first heard of his when he appeared on the ABC soap opera "All My Children," which was canceled by the network and is now expected to be resurrected online.   Duhamel's character, Leo du Pres, was presumed dead on the show after he fell over the waterfall with his insane mother, but character was brought back for her dream scene in 2011 as "All My Children" was ending on ABC.   Duhamel has gone on to act after "All My Children."   He starred in the primetime series "Las Vegas" for 4 seasons.   He has also be a part the box office successes: "Transformers", "Transformers: Revenge of the Fallen", and "Transformers: Dark of the Moon."  He career has also include the less action filmed movies like:  "Life As We Know It" with Katherine Heigl; "Win a Date with Todd Hamilton!"; and most recently, "Safe Haven."
It was actually during through one of Fergie's musical performances and Duhamel's acting gigs that the couple met and started dating.   Fergie's group, The Black Eyed Peas, performed in one the episodes of "Las Vegas" and that led to the couple meeting, and that has led :to love, marriage and soon a baby in a baby carriage.